There are variety of places to look for if you are thinking about educating yourself in personal finance. The first thing many people go for are the books and they are right. Books can teach you a lot of valuable information. However, not everyone can find the time to read. Some people also spend some time commuting which gives a way for perfect listening opportunity. That's where podcasts come into play. Finance podcasts can teach you valuable lessons if you listen to it from the right person.
There are many different podcasts and most of them are no good to anyone. A podcast must either have an experienced host in their respective area or must invite people as guests. Those guests can talk about that specific area they have experience with. These kind of podcasts provides the best value and it is important to know which podcast to listen to.
I have compiled a list of five best financial podcasts to help you in your personal finance journey. However, it is worth to know that best financial podcasts does not necessarily have to focus on personal finance directly. Personal finance and business has a massive relation to other topics. These include communication techniques, self-development, self-awareness, and so many more. The five best finance podcasts will get you a head start on your podcast journey.
What is a Podcast?
Netflix, yoga, or smartphones come to mind when you consider something "popular." It's the names, figures of speech, or pursuits that anyone, whether they are 10 or 80, is familiar with. When something is this pervasive, it starts to have an impact on our society and behavior. Being mainstream has such a strong influence, which is why so many people seek to achieve it.
Podcasts have been becoming one of these mainstream popular things. However, few people are familiar with the idea of podcasts since they are new. That is why the first question that pops up is generally about what podcast is. The simplest response we can give for podcasts is that they are the modern version of radios.
There are many different ways to characterize podcasts. This is one of their wonderful features. But you can sum up the fundamentals of podcasts in a few sentences. In particular, podcasts are virtually always free, on-demand, and cover any subject. As a result, anyone can access them at any time, on any platform, for any topic, and for free.
Who Does Podcasts and Who Should You Listen to?
Well, in a nutshell, everyone can record their own podcast. This is what makes podcasts interesting but also dangerous. Since everyone has access to necessary tools to record a podcast, it is hard to distinguish good ones from the bad as a listener. A business person, influencer, or a business can all do podcasts. In our age, all these people actually does it.
Businesses have been focusing more on doing podcasts. That's because the amount of listeners have been increasing. Nevertheless, many podcasts that businesses do is not good. When you want to listen to a podcast, you'll want to focus on podcasts that experienced hosts are doing. Podcasts that has experienced people as guests can also be a good option.
Main point is to find a podcast that you can listen from an experienced person. It is easy to talk rubbish about any given topic and you'd have no idea if you are not an expert. Researching millions of podcasts and trying to pinpoint what is good might take a lot of time. However, it could definitely worth your effort and time.
What Makes the Good Personal Finance Podcasts Good?
The answer to this question is definitely not easy. Understanding what makes a certain personal finance podcast requires many answers. It is the same with personal finance books. However, starting from somewhere could give you a good idea about it. I have to say that what makes a good personal finance podcast is all about you. Not everyone's personal finance journey is the same.
To find the right answer to this question, you first need to answer some questions on your own. What is your long term plan? What do you want to achieve in your personal finance journey? Questions like these could help you to narrow down your needs. The reason for all these questions is because every personal finance podcast focuses on a different topic. Some focuses on building your own business and some focuses on investing. However, you might need something entirely different or you might not be the best person to build a business.
When this is the case, there is no need to listen to a podcast that you don't care about. Although it is worth remembering that personal finance is not just money. It's also communication, self-awareness, and other things I mentioned above. A good personal finance podcast must be a mix of soft skills and specific finance goals. Soft skills makes your efforts to success easier.
The Koe Cast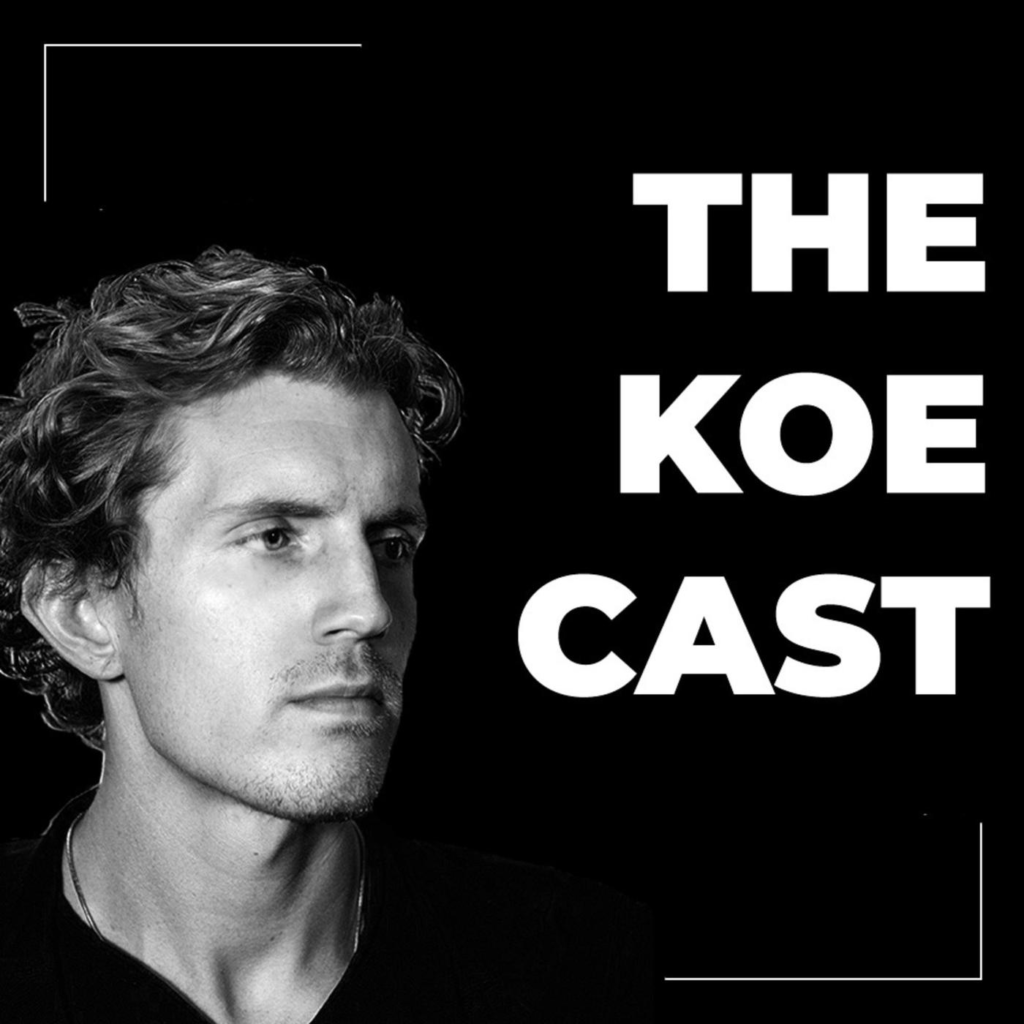 The Koe Cast is one of those podcasts that few know and listen but actually, it is an eye-opener in many things. He is a self-development guru that also has a Twitter account where you can read his opinions aparts from his podcast. Koe Cast is actually not a personal finance podcast. He talks about many things that could help you in your personal finance journey.
Like other podcasts on this list, he has episodes about different things. Business advices, self-development, money, focusing better, and a good lifestyle. At least some opinions about how you can create your ideal life with some good information embedded within it.
The Koe Cast is one of those podcasts that will open your eyes. Koe knows many stuff on his respective area. He is also open to learning more to give you more on his tweets and podcast episodes. Be sure to check his podcast if you are looking for a compact podcast about a mixture of topics.
Check The Koe Cast Twitter account here.
The Dave Ramsey Show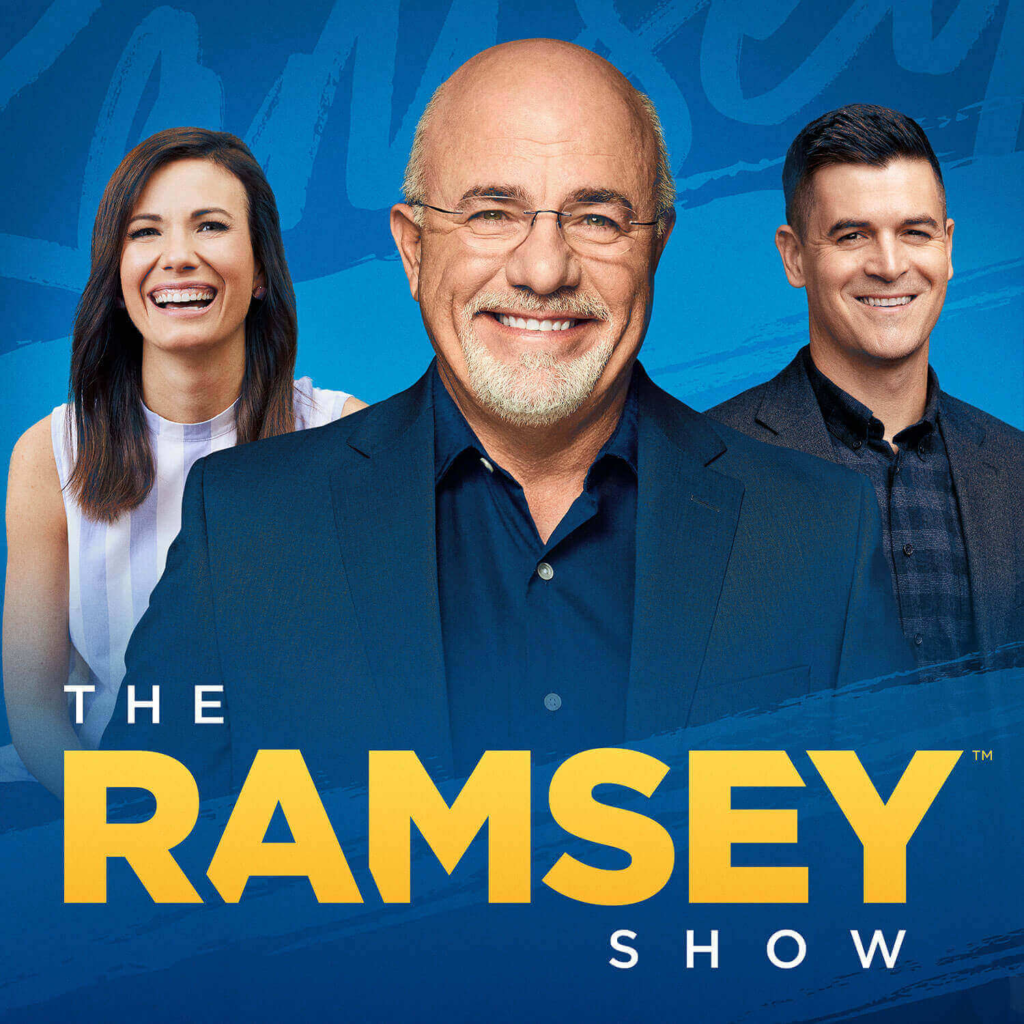 It is hard to not hear the name Dave Ramsey if you have an interest in personal finance and business. He is an author and also a podcast host. Dave hosts people with real stories and talk about money.
"The Ramsey Show" has almost 18 million weekly listeners. Podcast host Dave Ramsey is the author of several books. The most known of which is the #1 best-seller "Total Money Makeover". Dave and his colleagues provide practical guidance on life's hardest challenges in the podcast. He assists people in taking charge of their money. Dave teaches them how to budget, get out of debt, and provide investment guidance. Throughout the program, he also addresses life and money difficulties with the callers.
Dave is a honest guy that talks about the pure truth which brings many negative views along with it. That is why people frequently have conflicting feelings about Dave Ramsey. He appears to polarize views.
In addition, many people adore him. After all, all the truth do help some people for real. On the other hand, many others find him difficult to accept. However, it is a fact that he provides extremely valuable information for your personal finance journey. He also creates a sense of understanding around money.
Check The Dave Ramsey Show website here.
The Tim Ferris Show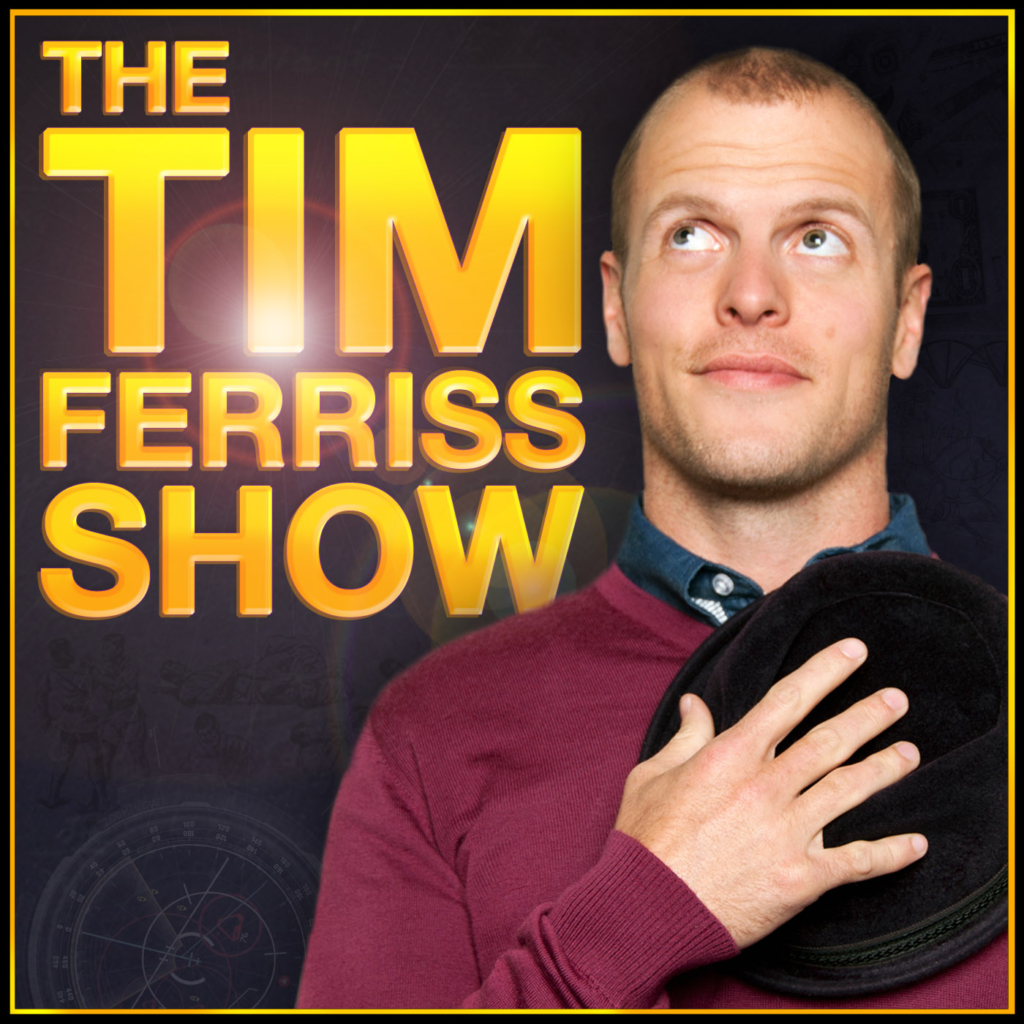 Tim Ferris is another famous personal finance guru. You will most certainly hear about him if you are learning about personal finance. He also talks about investment, business, and many other aspects of human life. The Tim Ferris Show is not entirely a finance podcast. The things he talks about himself and with his guests apart from finance is also important for your personal finance journey. He is also the author of the book Tools of Titans. That book also gives extremely good outlook about life and finance.
You could treat Tools of Titans as a preview of his podcast. He cherry-picked his best interviews in his podcast. That's why you should not just read that book but also learn it. Some lessons there are things that you might not be able to catch when you are listening.
The Tim Ferriss Show hosts variety of people from different backgrounds, work of expertise, and education. This gives a good outlook about successful people. What and how these people think, what their routines are, and their thought process. Understanding this might help you to decide better. It could also cave way for you to try new things on your life that could make way for a better future for you.
If you already read his book, you already know what he is all about. Anyone who wishes to understand more of the world and the successful people's brains and avoid trying useless things, this podcast is a gold mine.
Check The Tim Ferris Show website here.
Think Fast, Talk Smart: Communication Techniques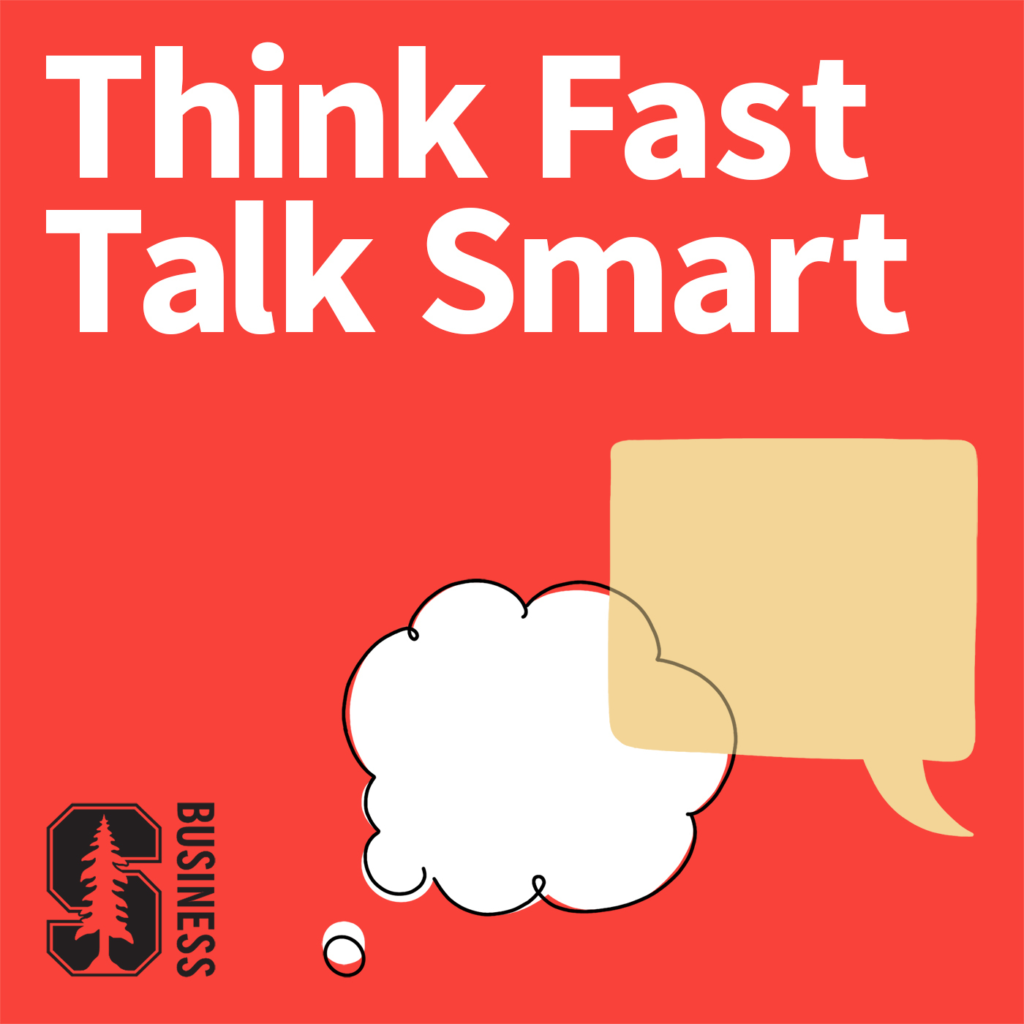 Another amazing podcast that is not actually a directly personal finance podcast. This podcast is mainly about business. It focuses on how to keep your calm, talk, and what to say in a business setting or have a business mindset when you need one. Different guests comes to the podcast and talks about important issues from psychology to philosophy.
For personal development and business, this podcast is an amazing listen. There are not just finance gurus, there are many experts on different topics. Matt Abrahamas, a lecturer from the Stanford Graduate School of Business sits down with experts in their respective field and have a chat.
You take a deep look at the psychological side of the business and how you should behave. It shows you how you can explore the opportunities around you. For example, the biggest problem many people have nowadays is the anxiety and stress they are dealing with even in small issues. In one of the episodes, a psychological behavior expert comes in to talk about how to prevent this.
For those having communication problems in business or need fixing for physchological problems, this podcast is a great listen. It allows you to understand more of you. This is one of the things that I always talk about. Psychology and respective areas are in parallel with personal finance. It could help you to get your business running or get a better mindset on money.
You can check Think Fast, Talk Smart website here
The Fairer Cents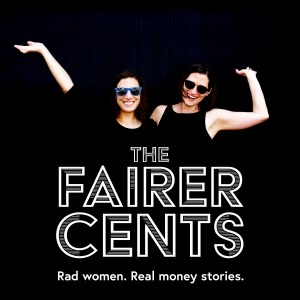 It is important to know what puts some people ahead or behind when we are talking about finance. Unfortunately, even though genders do not make a difference at all in this age, there is still a massive wage gap. Gender plays a big role on how much one makes in the same position.
This makes women frequently confront distinct financial issues when it comes to money. For example, the gender pay gap means that women's pay are less than males, even in the same sector and position. Caregiving for children or aging parents can restrict women's time in the employment. This in turn, reduces their earning and saving potential over a lifetime. Minority women may encounter additional challenges in reaching income equality.
This podcast focuses on such topics. To shed light on how they might influence women's financial well-being. "Fairer Cents" co-hosts Kara Perez and Tanja Hester provide lots of informative talks. If you're searching for a feminist take on finance that goes further than the normal money podcast idea, this is a spot on recommendation. They also host experienced visitors like behavioral scientists and financial gurus who are expert on their respective areas. They also shed some light on this inequality.
Check out The Fairer Cents website here.