Twitter is one of the biggest and most active social media platforms in the world. It has billions of app users and hundreds of millions of active users every day. Consumers create massive amounts of content every second. This number keeps increasing. This kind of user base is attracting many businesses to get more people to their business. This means that literally almost every business is active on this platform and paying for ad spots continuously every month.
However, Twitter has been under the light for some months now because one of the richest men on the planet says he will buy it to fix the app's issues. No one really believed that he would actually go through with the deal because the proposed price of the acquisition was $44 billion. This meant that it would be the most expensive business acquisitions in the tech industry.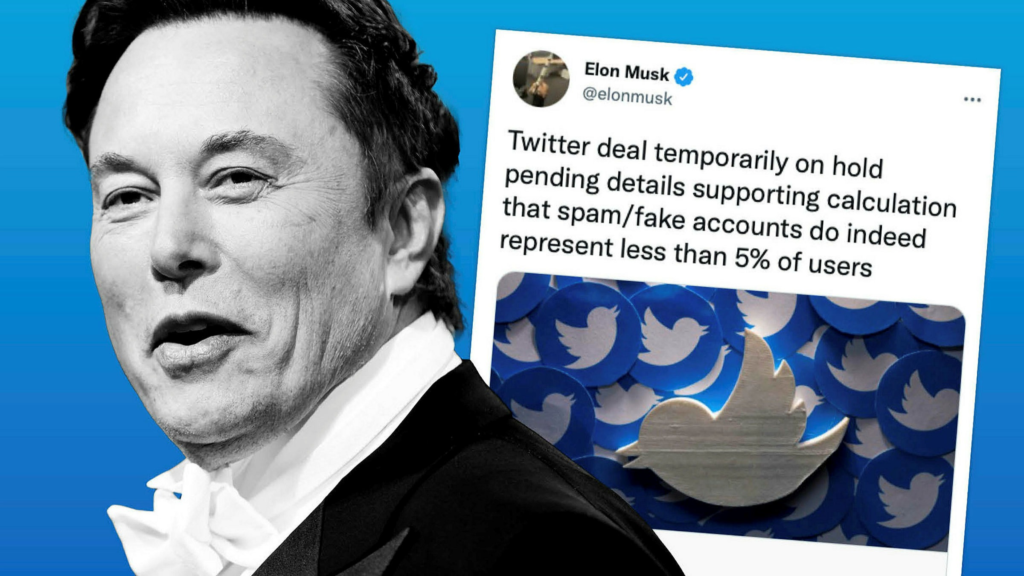 There are many things wrong with Twitter, and Elon promised to fix them. However, when he went all in and bought the company, many were skeptical of his ability to run the company. Mostly because of the several things he immediately did after buying Twitter. Now there is chaos going around both with management and the employees. What is actually going on?
What Happened to Twitter?
Twitter was and still is one of the biggest and most active social media platforms. Billions of people use it to have fun, enjoy their time, connect, and, most importantly, express their opinions on literally every topic. However, according to some critics, Twitter has been losing its freedom of speech ability, and people cannot express their opinion freely.
Twitter removes more posts on the timeline, and blocks people's accounts for expressing the slightest contradictory idea. Seeing this, Elon Musk, one of the most popular figure nowadays, have made an attribution to Twitter that he will be buying it and taking it private. This was a shock to many, and many others didn't believe he would actually buy Twitter.
Before Twitter's incompetency in handling contradictory ideas and blocking everyone, deleting most of the posts, there were big changes. The CEO and founder Jack resigned, leaving the CEO post to the CTO, Parag Agrawal. This was another unpopular move at the time, considering that Parag is a technology person, not a business person.
Once Elon Musk came in and started the talk about how he'll buy it, all this became a question. There were many topics to talk about his purchase of Twitter and whether it'll make it good or bad. However, one thing was obvious. Twitter needed a change.
Did Elon Musk Buy Twitter?
The acquisition of purchase of Twitter started on April 14, 2022. This is normally when both parties agree on the agreement and how the purchase will happen. On October 27, 2022, parties concluded the agreement. Elon Musk officially became the owner of Twitter and made the company private. When the acquisition started on April 14, there were many issues at play, and many thought the deal won't go through.
These issues or concerns people had were legitimate. Considering Elon Musk tried to pull out from the deal mentioning the problems Twitter has at the moment. However, he did go through with the deal and bought Twitter. The total cost of the acquisition was $44 billion.
Short timeline of this famous acquisition:
End of January, Musk started to invest in Twitter by buying its stock,
Elon became the largest shareholder on March 14 with a %9.2 stake in the company,
Twitter announces that Elon Musk will join Twitter's board of directors on April 5,
Musk rejected to join the board on April 10,
April 14 is when Elon made his first official offer to purchase twitter at $54.20 per share,
Twitter adopts a provision to prevent Elon from buying Twitter buy, allowing the current shareholders to purchase shares at a discount price to increase their stake,
Twitter accepts Elon's offer to purchase on April 25 with a value of $44 billion,
After three days period, Elon and Twitter reached a deal, and Elon started prepping for financing the bid on April 29,
Musk states that the deal of acquisition is now on hold due to spam and bot accounts on May 13,
Twitter shareholders sued Elon Musk for stock manipulation on May 26,
Musk threatened the company to pull out from the deal on June 6,
Musk started the preparation to cease the deal on June 8,
Twitter moves forwards with its court action in Delaware to force him to complete the deal on July 12,
Delaware court grants a time extension for the deal to be completed in October on July 19,
Musk closed the deal and acquired Twitter for $44 billion on October 28.
Why did Ellon pull out of buying Twitter?
The biggest issue with the Twitter acquisition and the delays on the deal was because of Elon's reservations about Twitter's accounts. He stated that most of the accounts on the platform are bots, that there is a lot of spam going on and that he would be getting a product without knowing its real value. However, many saw this as stock manipulation and didn't believe it.
These concerns were true as Twitter did nothing to prevent these bot accounts and stop the spamming on the platform, and the deal went through. Elon didn't mention again about these bots, and he seemed to have no preparation for getting rid of the bots even after the acquisition.
Some say that he decided to pull out of the deal because he didn't want to finance the biggest acquisition deal in history. But official books say that he wanted to pull out because he said there were too many bots on the platform.
What is Elon Musk Doing to Twitter After Buying it?
The problems didn't stop even after the acquisition of Twitter. Elon had major plans for Twitter, and he was openly discussing these after he made it public that he would purchase the company. When he took over, the first thing he did was act on these things he was mentioning about. It created quite a lot of controversy about whether he was doing the right thing or wrong.
To start, the problems he was talking about were mostly on the operational and financial side of Twitter and not the technical side. Everyone, including him, knew that the company was bleeding money and wasn't profitable at all. This was his main concern, and he had some steps to take after the acquisition.
Organizational Changes
So just like any other company trying to cut the costs in the short term and stop the bleeding, he fired a bunch of people. To be exact, he fired about 75% of the employees from the company in his first couple of weeks. This created a lot of turmoil on social media, saying that he shouldn't do it and that most of his actions weren't even legal.
That's partially true because he must give employees a notice period according to the laws of the states they are working in or reach an agreement to call off their work agreement. He did neither. Yet, he didn't face any acquisitions for his behaviors, only a lot of backlash on social media.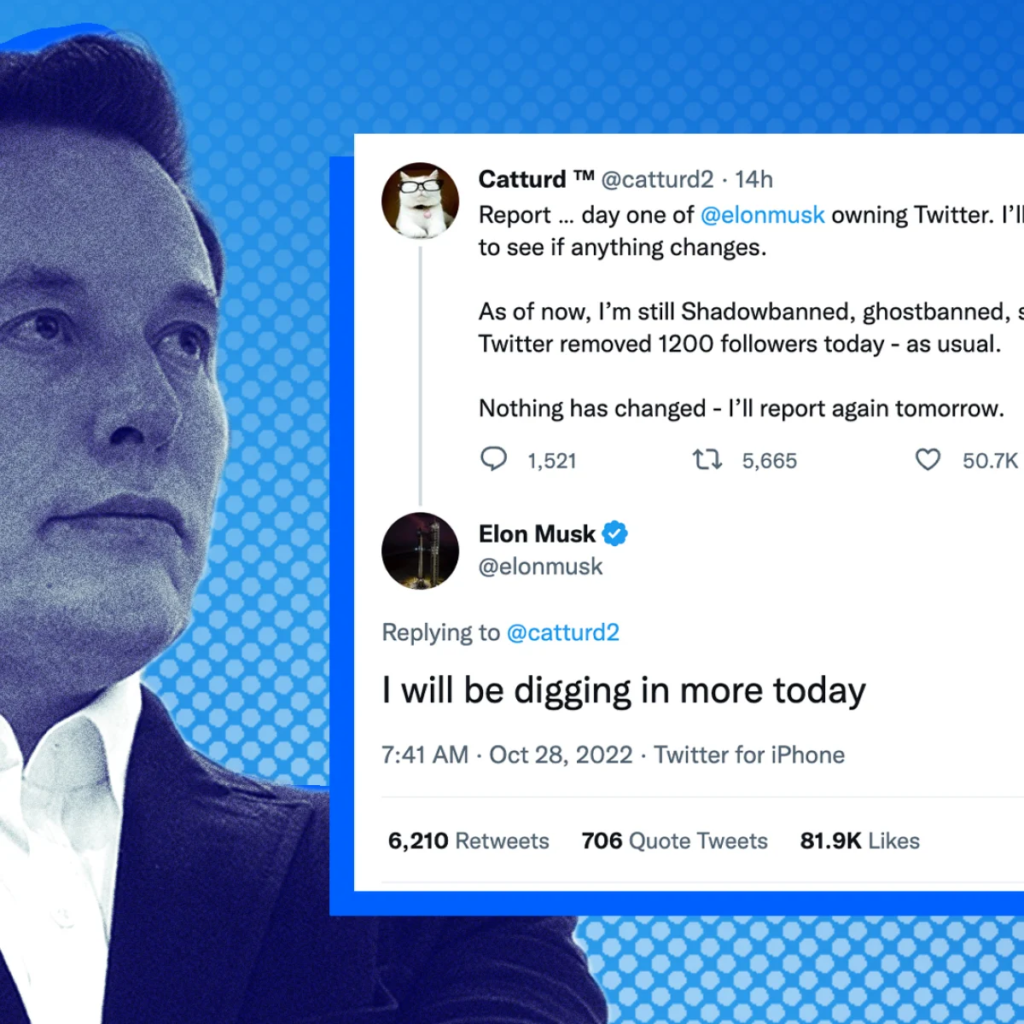 This was perhaps the most noticeable and only organizational change he made immediately after the acquisition. He fired & rehired some people seeing that they were indeed important people. There are still problems due to losing a major workforce on short notice, including the management and C-level people.
Technological Changes
After he fired the people, he started to make some changes in its technology. Perhaps the most controversial and problematic change he made was his first major change, the paid blue tick. He said that the blue tick must come with a price and stated that everyone must pay 10$ and then reduced it to 8$. He first stated that only those who want to have a blue tick will pay, and others do not have to.
There were some problems with that:
How would people differentiate the real celebrities and those who purchased it?
How was he going to block the impersonation of another celebrity?
Well, he didn't think of what to do with either until he saw these real problems. Many people started impersonating others with blue marks they bought and even manipulated the stock market by impersonating companies. Twitter had to stop this until after they fixed it for good.
There weren't other changes on the technical side right after the acquisition, but Elon has been mentioning quite a lot about something called "Twitter 2.0" but it seems there is still some way to go for that, and there aren't any visible changes so far. But it is clear that Twitter will see more organizational and technical changes in the coming months and years.
What Happened to Twitter Stock Owners?
After the acquisition, one of Elon's first things was to take Twitter private. This means that Elon took Twitter off the stock exchange market. But Twitter was on the stock exchange market, and people had shares of Twitter. What is going to happen to them? That's actually pretty easy.
Twitter will receive a list of all stockholders as of the company's closing time on the day it turns private. They will receive $54.20 per share as the majority of owners are likely to be represented by brokerage agents. This is the price Musk agreed to pay for the business, and in September, Twitter shareholders overwhelmingly approved it.
Therefore, the majority of Twitter stockholders now have to do is wait to get paid. And the payout should have happened soon after this. The brokers manage everything, and it should happen sometime in the next few weeks after the company goes private. Shareholders don't need to do anything.
This means that the shareholders will get liquidated and sell all their shares to Elon Musk at the price he agreed with the Twitter board. Most company shareholders didn't have any say in the decision unless they were on the board. This meant that they had no decision to make and now no right to say anything about the company's decision-making processes since all their shares were sold to Elon Musk.
What Percent of Twitter Does Elon Own Now?
Elon Musk agreed with the Twitter board to buy all of the available shares on the market, both from individual investors and from the board. This means that after the acquisition of the company, he received all of the shares of the company. Buying all the shares of a company means that you get 100% of the entire company without any shareholder or board for decision-making.
Elon Musk now owns 100% of Twitter with the recent acquisition. This happened because he agreed to pay $54.20 for each share Twitter has, and this meant that all available shares that make everyone holding it a shareholder in one way or another now belong to Elon Musk. Owning 100% of a company means that there are no other decision-makers, but the person owns 100% of the shares.
Now, Elon Musk acts as the company's owner and CEO because there is no board to approve or disapprove of his position. He stated that he might give the position to someone else as CEO, but that doesn't matter as long as he keeps the company private and doesn't sell any shares to anyone.
The Verdict
Twitter's acquisition by Elon Musk was a long and disturbing road for many. He first agreed to purchase the company in April but then backed off from the entire deal stating that there were too many bots and spam going on in the company. Twitter sued Elon Musk for backing off from the deal and finally made him agree to on buying the company officially in October. After the agreement, he became the full owner of the company and took it private.
He fired 75% of the workforce and tried to implement ridiculous technological changes in an extremely short time frame. Most of these decisions turned out to be very bad and received a huge backlash from the people. Nevertheless, he continues to change the application without caring about what people are saying. No one knows what the future will bring, but the past was very bumpy for Elon Musk and Twitter.