If you are reading the news and following what is happening worldwide, you probably heard about China and Taiwan. They have been having massive problems for a very long time. Even though we all know that China plays a primary role in the global economy, we overlook Taiwan most of the time. Taiwan is also a country with massive value. It provides the global economy with one of the most important items. Semiconductor sector with chips.
There are many factors to this conflict between Taiwan and China. The United States went into a trade war with China a couple of years ago during Donald Trump's time in the United States. There are many reasons why these two powers got into a major trade war. This affected the global economy, and China's backlash against Taiwan also put another problem onto our maps.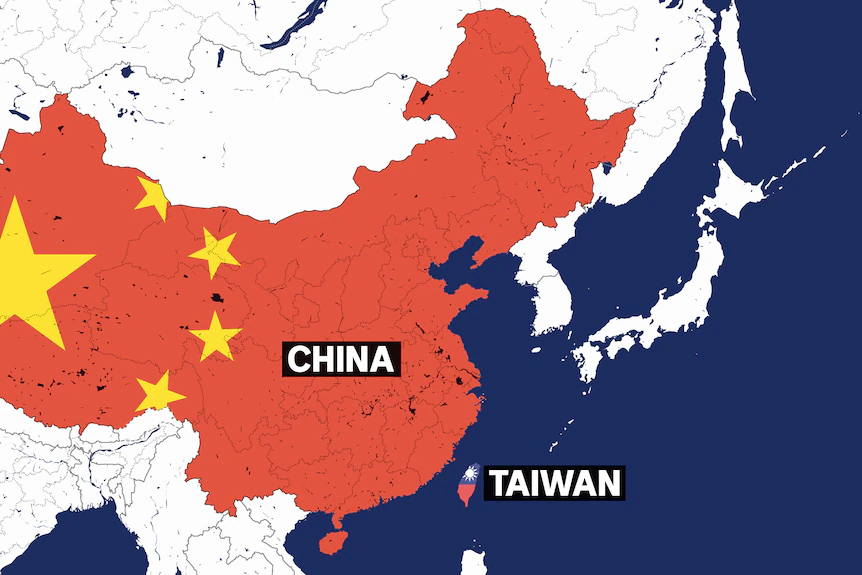 We will try to understand what is going on in Taiwan and China and what the problem is. Additionally, we will provide some background information about the trade war. The famous trade war between the United States and China gives a better context. We will also look at Taiwan's semiconductor industry and why it would be a major problem for the world economy if something happened to Taiwan.
Trade War History Between the United States and China
The United States has always played a role in the feud between Taiwan and China. Perhaps this trade war did not directly affect Taiwan and China relations, but it is still important.
Tariffs and the start of the war
In 2018 and 2019, China and the United States began raising tariffs on $450 billion in bilateral trade. Continuing a decades-long drive to remove global trade barriers. These tariff hikes decreased business between the United States and China. But few people know how these trade tariffs affected the rest of the world.
The trade war generated trading possibilities for other countries and increased global trade by 3%. Export growth was greater, in general. This was only in nations where a bigger proportion of the exports were through robust trade agreements. Also, where there was more foreign direct investment.
Researchers matched these tariff adjustments to worldwide trade relations. They used the data from the International Trade Centre. This research includes the top 50 exporting countries and omits oil exporters. The aim of this study is to examine the effect of these tariff adjustments on world trade. The analysis examines export growth among products subject to various tariff increases by the United States or China.
World Went to Taiwan
The top semiconductor chip producers include Taiwan, China, South Korea, Malaysia, Singapore, and the US. Europe and the US are providing the missing semiconductor chips from China and Taiwan. The tariffs on Chinese semiconductor trades put a toll on the trades from there to the US.
This led the manufacturers in the US to go to alternative resources. As the other biggest semiconductor producer, they went to Taiwan. Taiwan was already a global power in semiconductor chip production. With China's burden going mostly to Taiwan, they got overwhelmed. All of these were before COVID and the problems with global trade.
Taiwan's Semiconductor Chip Industry
Whenever it concerns semiconductors, China needs Taiwan more than Taiwan needs China. It is so massive that even though China does everything to Taiwan, they can't touch semiconductors. Some time ago, after the trade wars between China and the US were over and Joe Biden took over, there was a visit. House Speaker Nancy Pelosi traveled to Taiwan. Before this trip, Beijing banned some trade with the island in response to this controversial trip.
Did they ban the semiconductor trades, though? Of course not. These restrictions did not apply to electronics. Pelosi's schedule included a stop at Taiwan Semiconductor Manufacturing Company. The world's largest and most important chipmaker. Its products are in use in anything from consumer goods to military aircraft.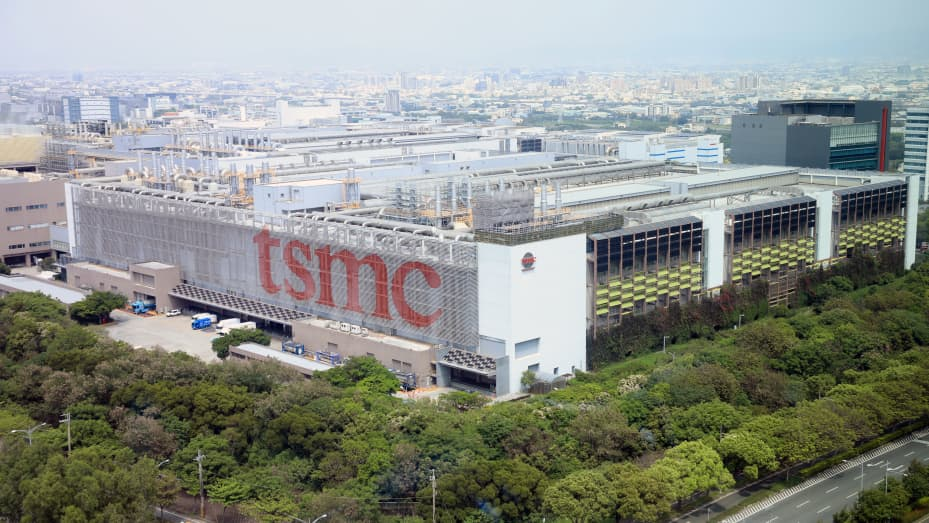 Based on the firm, China accounts for only 10% of TSMC's revenue. The United States accounts for more than half of its revenue. A 2021 Boston Consulting Group created a report. According to this report, Taiwan has more than 90% of the world's sophisticated semiconductor production capacity.
Why is China and Taiwan Important?
Taiwan manufactures 65% of the world's semiconductors and nearly 90% of complex chips. According to industry analysts, China produces little more than 5%, while the United States produces roughly 10%. Other countries that produce these chips include South Korea, Japan, and the Netherlands. Although China manufactures some semiconductors, it relies mainly on Taiwan for advanced chips. Taiwan's TSMC manufactures the majority of the world's advanced semiconductors. These companies include Advanced Micro Devices (AMD), Apple, and Nvidia.
In recent years, Beijing has increased its chip-building efforts. They created supporting regulations and attracted a flood of private cash. There was a recent growth and technological improvement at another Chinese chip powerhouse. Semiconductor Manufacturing International Corporation. However, the debt pileup and default of state-owned chip producer Tsinghua Unigroup showed us that the system is no good. Nevertheless, this took SMIC 15 years to catch up to TSMC ten years ago.
China makes a lot of effort to produce these chips, yet, they are still behind Taiwan. This makes Taiwan extremely important. No matter what other countries do, they can't match Taiwan's capacity to produce these chips. That is why Taiwan's semiconductor industry is important, as no one else can match their power.
Without Taiwan, the entire world's technological advancement would collapse. Additionally, it is also not just the technologies. Complex and necessary things like planes also use chips to work. Without Taiwan's extraordinary chip output, it will also be for nothing.
What Could Be The Implications to the Global Economy of Bad China and Taiwan Relations?
Two superpowers are now heavily reliant on the tiny little island at the heart of increasingly violent competition. Letting China capture TSMC's manufacturing facilities in a fight would jeopardize US military and technological primacy.
If Beijing decides to invade, there is no certainty. The valuable manufacturing facilities might get damaged. They may become a victim of the conflict. This will disrupt China's enormous electronics industry's supply of chips. Even if China can get its hands on the manufacturing plants undamaged, it would probably not be open to the global supply chain. This is critical to the manufacturing plants' output.
You've probably already felt the effects of the chip shortage, whether as a consumer or a producer. Lead times are four to eight weeks longer than usual, sometimes more. Manufacturers of automobiles had to suspend production or transport unfinished goods. Because vehicle supply has reduced while customer demand has soared, we are witnessing price inflation. This inflation is harming millions of consumers.
The median inventory kept by chip customers (such as automakers or medical device manufacturers) has fallen from a 40-day supply in 2019 to less than a five-day supply in 2021. If a catastrophic event like political unrest affects semiconductor production for even a few weeks, the US might be in trouble. It can close a production facility in the United States.
Critical Effects of China and Taiwan conflict
The chip shortage will not only affect the items we buy as individuals. It is not just the inflation problem or mobile or automobile shortage we face. From the military to the medical equipment are all using chips. You need chips to create and maintain all those equipment. If a chip shortage persists, critical services such as:
Medical industry
Military
Education
GPS
All these stopping, having problems, and the persisting problem could create problems on a massive scale. With all this, the global economy will take a deep dive that will take years to recover. Along with the global economy going down, it will also affect medical services. We are looking at industries worth trillions of dollars coming to a halt or having problems functioning continuously.
What are Europe and United States Doing?
What are the greatest powers in the world doing to prevent this from happening? This is a massive question mark for everyone. As the semiconductor industry is limited and hard to create, it is not easy to solve. The United States and Europe have been putting tens of billions of dollars into increasing the semiconductor chip output.
Because of the chip crisis, many manufacturers got severely affected. The European Central Bank (ECB) conducted research in April 2021. It discovered major constraints in some of the important industrial businesses that rely on semiconductors. As an example, the chip shortage has had an impact on the European automobile sector. Geopolitics has also resulted in another situation. It created the risk of Europe and the United States falling behind the technological innovation curve. Especially as China cranked up high-tech investment in response to US sanctions.
However, all the investments are to no avail. It is taking too long because of the current chip shortages. No one can produce the necessary equipment. Additionally, most of the equipment can't function since the chips need replacement or something similar. This creates a dilemma that no one seems to be able to get out of. Both of these powers are stuck behind Taiwan. They are being dragged into the situation between Taiwan and China.
Europe
The European Commission (EC) has suggested a European Chips Act under the pretext of digital sovereignty. To foster the development of a vibrant semiconductor sector. This development is from research to manufacture and a robust supply chain. The EC intends to mobilize more than €43 billion in public and private investments. This will implement steps to prevent, prepare for, anticipate, and respond to any supply chain interruption.
It builds on the EC's July 2021 Industrial Alliance on Processors and Semiconductors. It outlined plans to identify gaps in microchip production and the technological improvements firms and organizations need of all sizes to succeed.
The proposal has three fundamental principles:
The first act is Chips for Europe. It aims to add resources from any EU-involved country. European Union, member states, foreign nations, and businesses involved in existing EU programs. The European Commission announced intentions to invest €11 billion in research, development, and innovation.
The second section of the European Chips Act addresses investments and manufacturing capacity. The capacity and investments to ensure semiconductor supply. The EC has also established a Chips Fund. This fund will help companies gain access to capital and improve their technologies to attract investors.
The Act's final section addresses what the European Commission refers to as a "coordination mechanism. This mechanism supports member states and the Commission in monitoring supplies.
The United States
The Senate enacted the CHIPS Act. A $52 billion package focuses on increasing semiconductor manufacturing in the United States. The CHIPS Act is primarily comprised of a $39 billion fund. Aimed at assisting enterprises that expand or establish new semiconductor manufacturing facilities in the United States. The Commerce Department will choose which companies will receive the funding. They will distribute the funding over five years. More than $10 billion is set aside for semiconductor research. There is also some funding for workforce development and international engagement. The law also offers a massive investment tax credit worth an extra $24 billion.
Approximately $2 billion of the total package is for basic chips. The bill also includes a clause allowing companies that receive CHIPS+ Act financing to manufacture legacy chips in China. However, it doesn't allow it for advanced chips.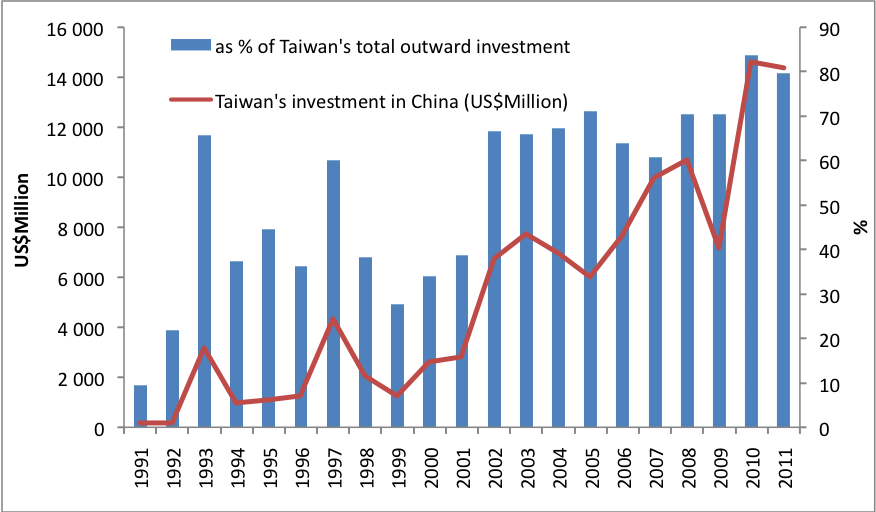 Regardless, the new plants supported by the CHIPS+ Act will most likely not begin producing chips until well after the current shortage. Chip factories are large industrial plants that take years to design and build before production begins. Semiconductors manufactured at Intel's planned mega-factory in Ohio may not come into use in consumer devices until 2026. The company's CEO has stated that the shortage could end by 2024. Other analysts believe the shortage will disappear sooner. Potentially as early as next year.
Can Taiwan Get Out of This Situation?
Taiwan is in an extremely delicate situation. They are very important to every big player in the world. There is also a country right beside that's basically ruling them. That country can't invade because of the semiconductor shortage and fears. Other two big powers – the United States and Europe – have been investing billions of dollars to no avail. So they are stuck with Taiwan. This means they have to protect Taiwan from China. This increases the tension, especially now with the Ukraine war.
I think it looks highly unlikely for Taiwan to get out of this China lock. It is going to take some time, but they need to keep their semiconductor lead if they don't want a war with China. Just like it happened in Ukraine, big powers might not care enough if China were to invade Taiwan once the shortage is fixed.